If your default payment method is declined on the renewal date of your Spark subscription then you can take the following steps to resume your subscription: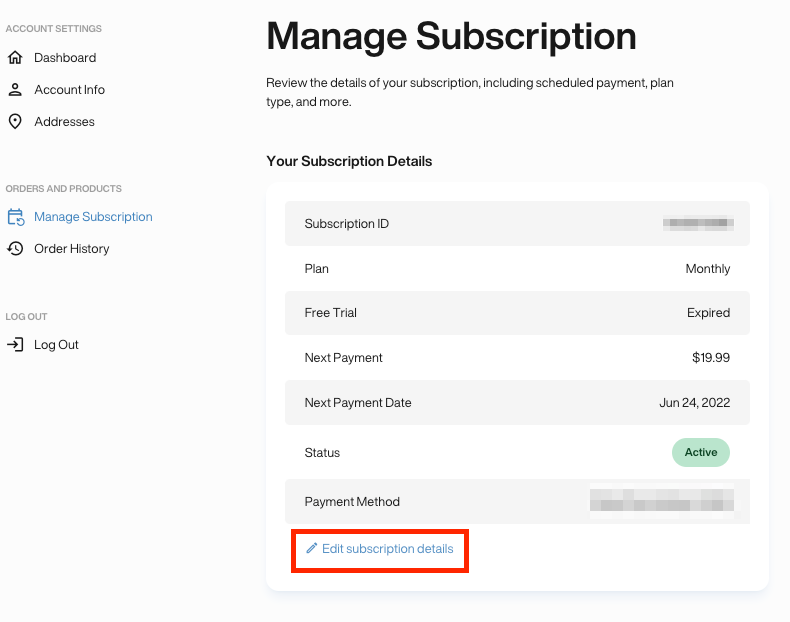 Next, click on "Change Payment Method"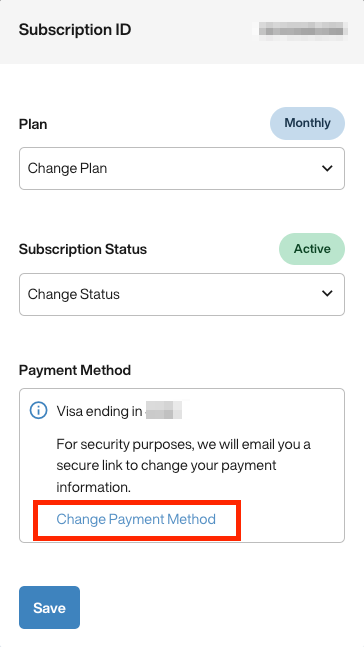 You will receive an email with a link to update your payment method.

Click on the "Update my payment method" button in that email to reach a page where you can enter your new payment information.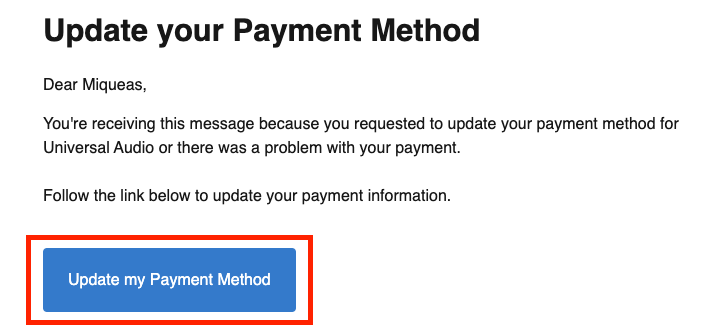 Click on "Change", then enter your new payment details and billing address.

Click "Update Card" to apply the changes.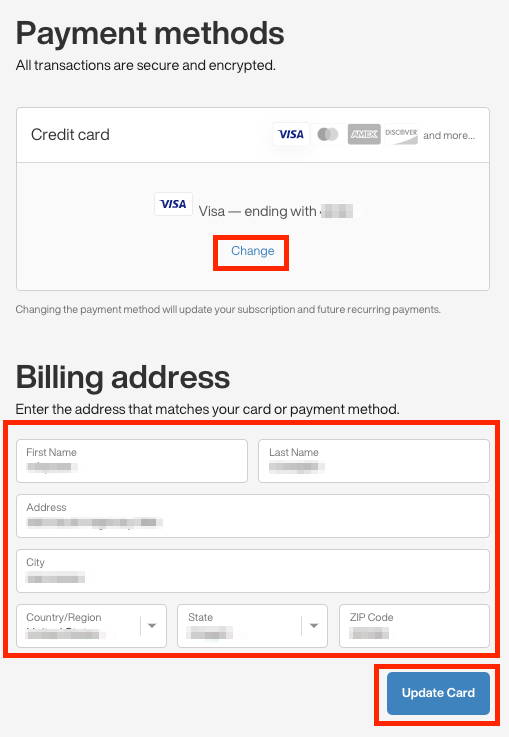 If the payment is successful then your Spark subscription will show as "active" within 24 hours. You may continue to use Spark plug-ins in the meantime.
Important:
We will attempt to charge your payment method once a day for three days. After three failed attempts, your plan will be paused. When this happens, you will need to manually reactivate your plan after entering your new payment information. To do this:
Click on "Edit subscription details''

Change the status to "Activate" and click "Save"

Your card will be charged immediately and your plan will resume.