Note: Make sure to manually delete the UAD preference files as described below.
1. In macOS Finder, navigate to /Applications/Universal Audio/.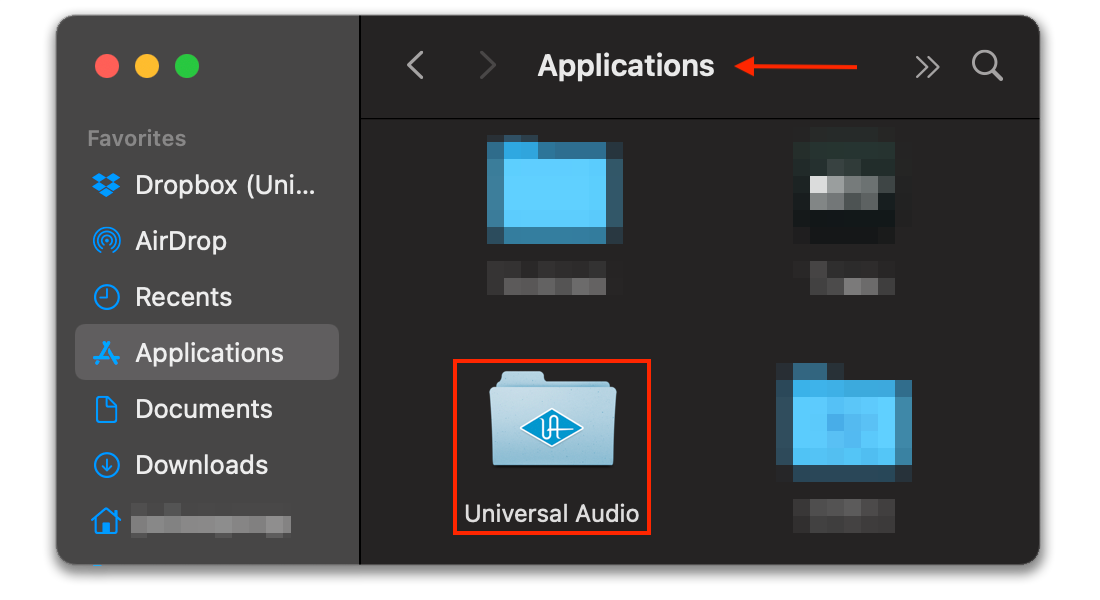 2. Open the application named "Uninstall Universal Audio Software" by double-clicking its icon.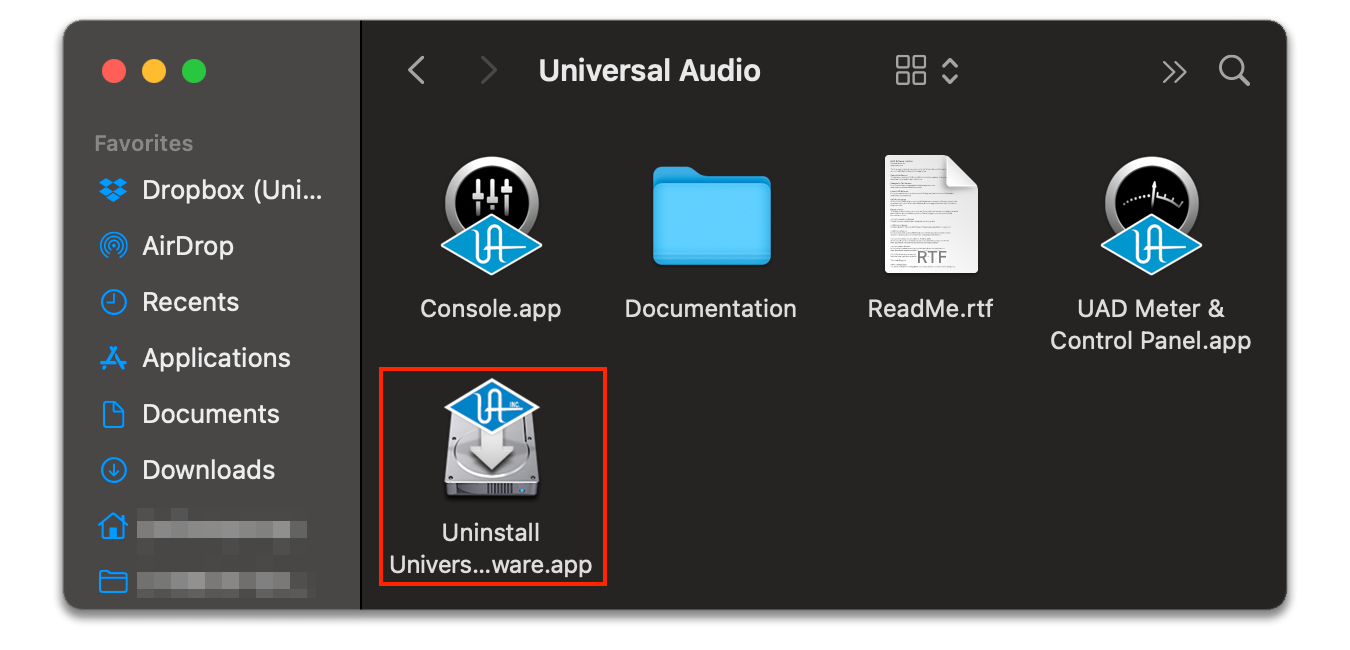 3. Click the "Uninstall UA Software" button in the Uninstall Universal Audio Software window.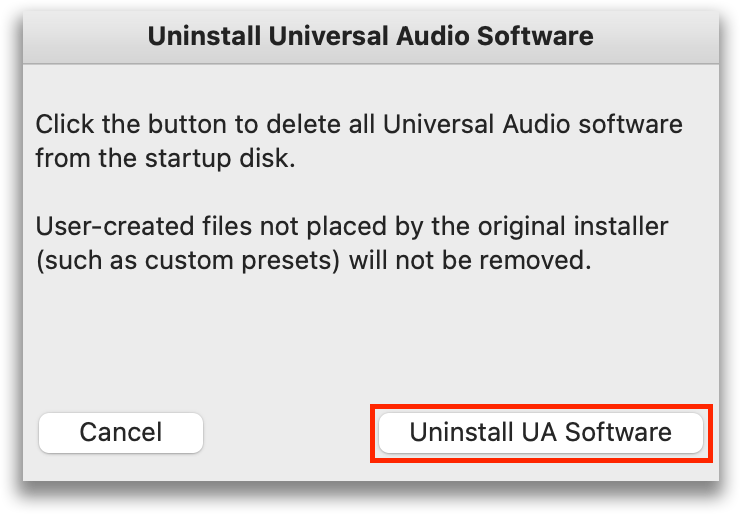 Deleting 
UAD Preference Files
1. Open macOS Finder.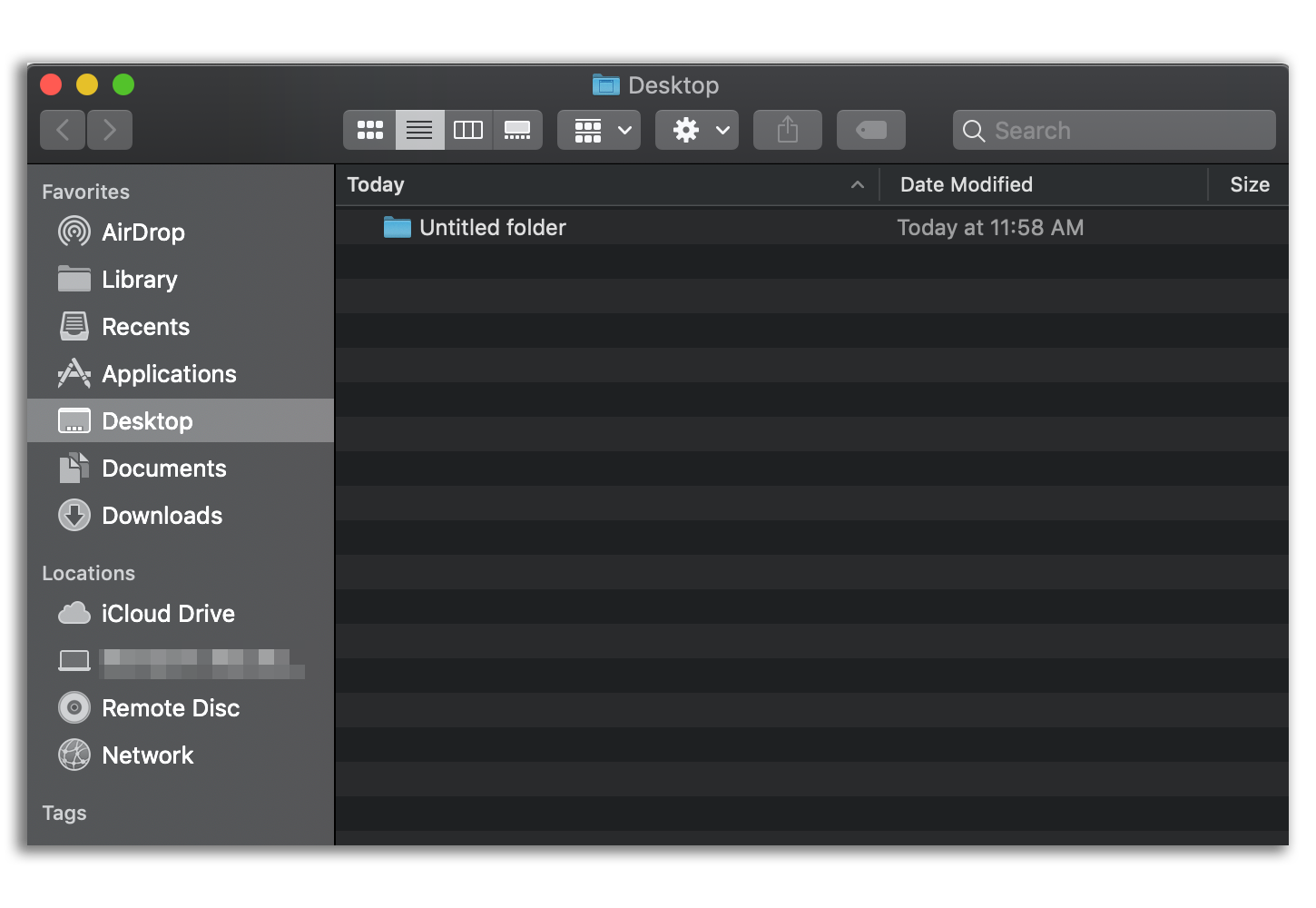 2. Press Shift+Command+G on your computer keyboard.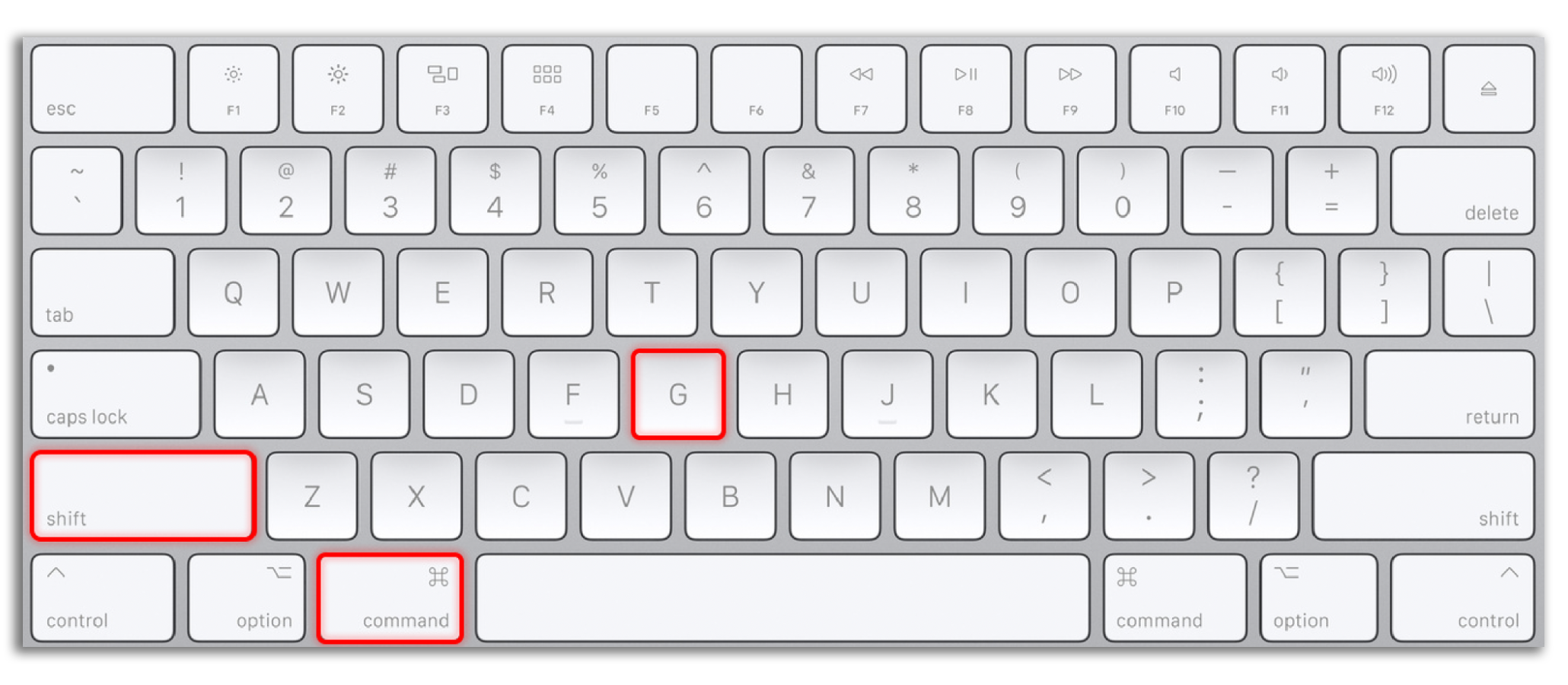 Note: Shift+Command+G is the keyboard shortcut that launches the "Go to the folder" search bar.
3. In the "Go to the folder" search bar, type or copy and paste the following text, then click "Go":
~/Library/Preferences

4. In the preferences folder, delete the entire "Universal Audio" folder.

5. In the Preferences folder, delete the following files:
com.uaudio.console.plist
com.uaudio.console2.plist
com.uaudio.ua_mixer_engine.plist
com.uaudio.uad-meter.plist
com.uaudio.uad.plist

Note: All listed .plist files may not be present, depending on which UAD software version that you are uninstalling.

​
6. After the UAD software has been uninstalled and the preference files have been removed, reinstall using the latest version of UAD found at the link below:
Note: If running an older operating system, locate and download the correct version of the software for your OS from the link below: