This article explains how to download, install, and activate UAD Instruments that have been purchased from the UAD store. See below for system requirements and installation instructions.


What are UAD Instruments?
UAD Instruments such as Waterfall B3 Organ, Moog Minimoog, Ravel, and Opal Morphing Synthesizer are UADx plug-ins that run natively on your computer's CPU. UAD-2 hardware is not required to run these instruments in your DAW.
IMPORTANT: UAD Instruments are not installed as part of the UAD Software. They are downloaded and installed via a separate application, UA Connect.
System Requirements
Install UA Connect and log in
Download UA Connect by

clicking here

After you download UA Connect, double-click the Disk Image (.dmg) file.

When the disk image window appears, drag the UA Connect icon to the Applications folder.


When opening UA Connect for the first time, you will be prompted to log in with your uaudio.com account. Type in your email address and password and click Log In.


Create or link your iLok account
An iLok account is required to manage software licenses for UAD instruments and UADx plug-ins. If you have an iLok account, you can link it in this step. If you do not have an iLok account, a free account is created for you in this step.
From the UA Connect home screen, click

Redeem My Plug-Ins

.






If the system does not recognize that you have an iLok account, you are prompted to create a new iLok account using your email address as the iLok User ID. Click

Create iLok Account

, and the iLok account is created for you. The login email from your UA account is used to set up your iLok account.



Note:

This iLok account is created without a password. If you need to log in to your iLok account in the future, go to ilok.com, click Sign In, and click the

Forgot your User ID

or password link.






If you already have an iLok account, but it is not yet linked to your UA account, click

Link to different iLok User ID, then enter your iLok User ID.


Note: If you use LUNA then you already have an iLok User ID that is linked to your UA account. On the screen that prompts you to link your iLok account, your iLok User ID should already be populated. Click the Link Account button.
Install and activate your UAD instrument plug-ins
After linking an iLok account, your UAD Instruments and UADx plug-ins will automatically be activated to an iLok Cloud session and be available for download immediately.
Click the Download All button to download and install all plug-ins, or hit the download button next to individual plug-ins.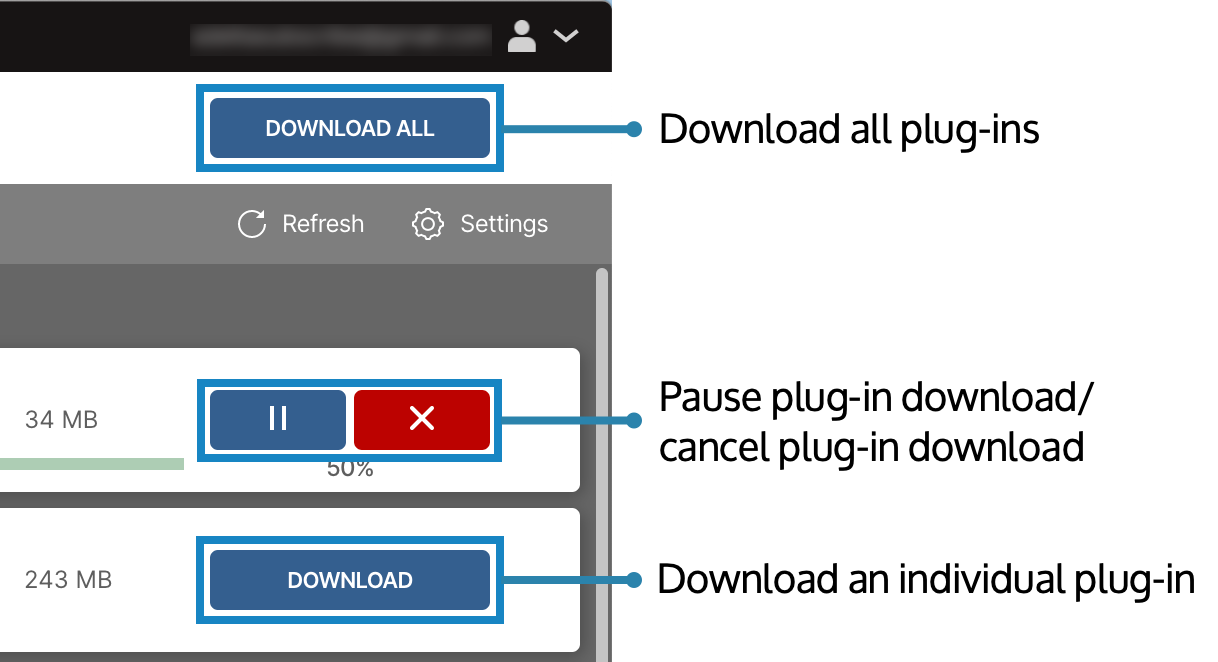 UA Connect activates your UAD instrument licenses in iLok Cloud automatically. However, if your licenses are not activated for whatever reason, you can click on any Activate License button to activate all UADx plug-ins manually.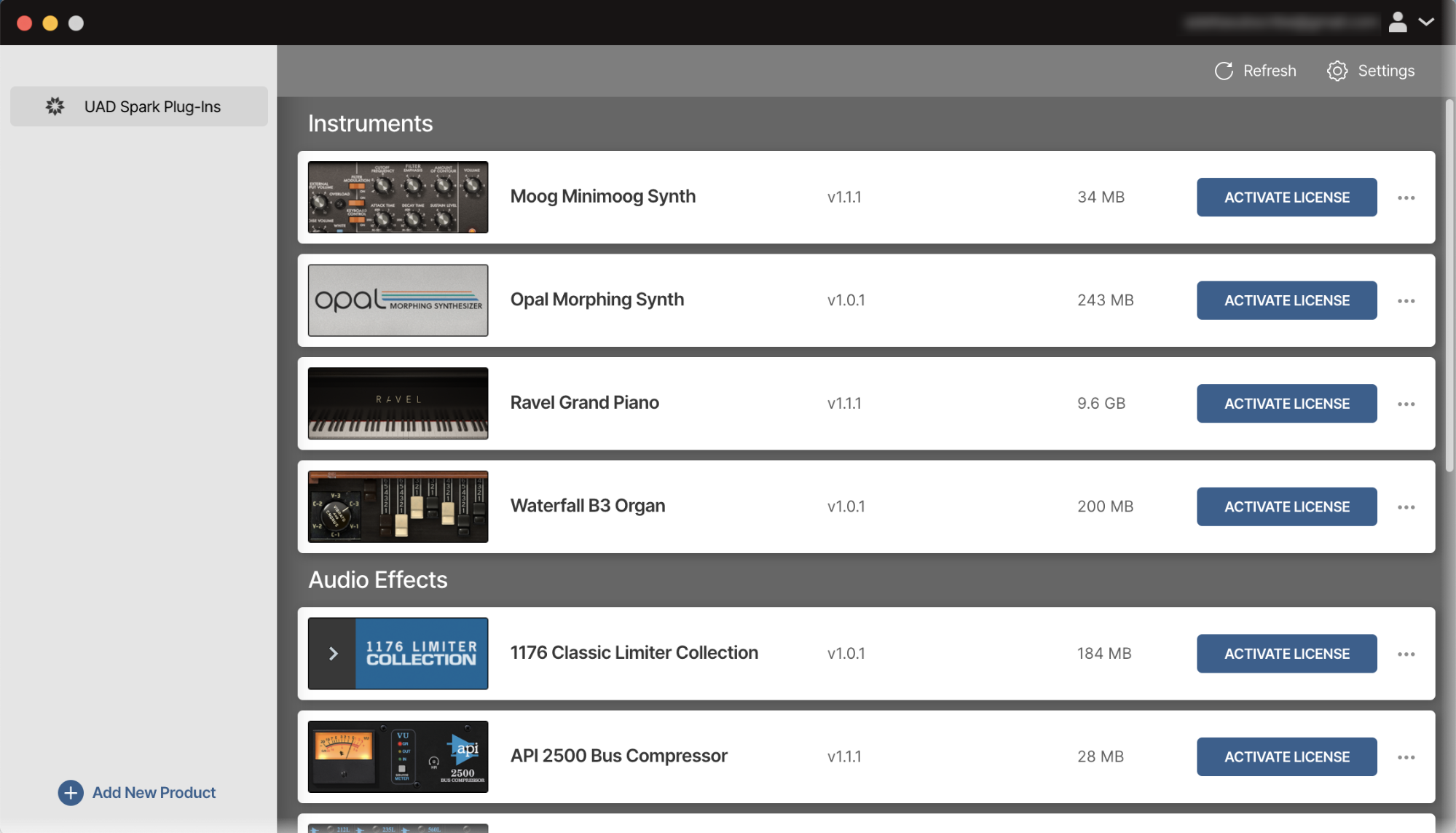 Once installed, your UAD instrument can be loaded in any DAW that can host AU, VST3, or AAX plug-ins.