Fast Startup is a Windows 10 feature designed to reduce the time it takes for the computer to boot up from being fully shut down. However, it prevents the computer from performing a regular shutdown and can cause compatibility issues with devices that do not support sleep mode or hibernation. If using a UAD-2 FireWire device it is recommended to disable this feature for better compatibility.
Symptoms
If Fast Startup is enabled, booting up from a full shutdown with your UAD-2 FireWire device connected to the computer and powered on may cause issues such as erroneous "sleep mode" error messages and disabled UAD plug-ins. 
Disabling Fast Startup
To disable Fast Startup, go to Start > Control Panel > Power Options and click "Choose what the power buttons do" from the column on the left.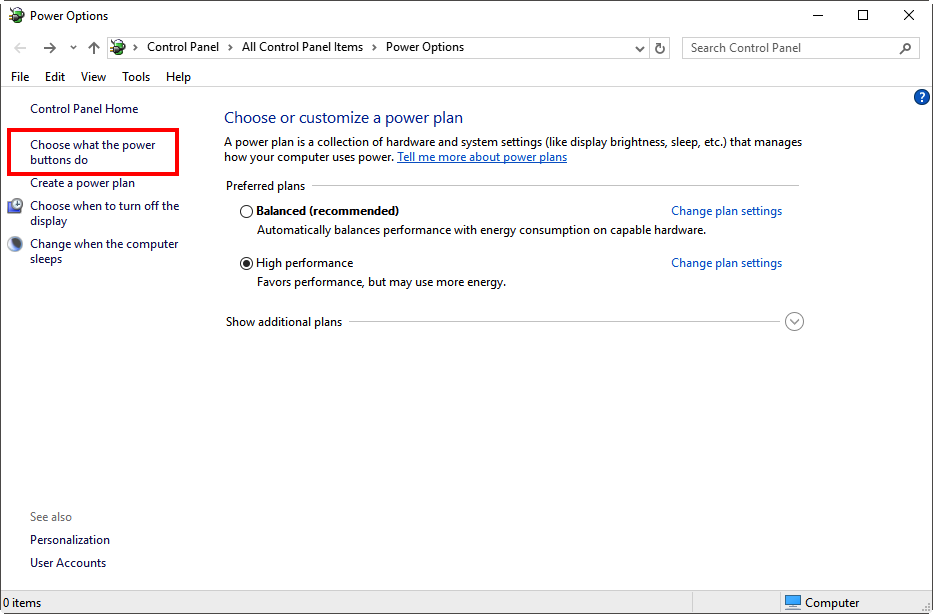 Scroll down to "Shutdown settings" and uncheck the box for "Turn on fast startup".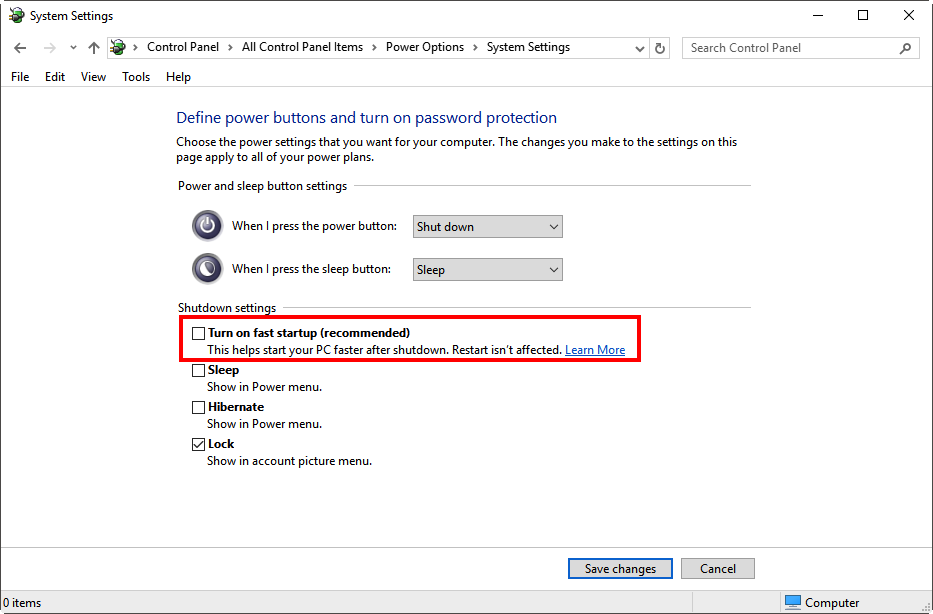 Click the "Save changes" button to apply the changes.