macOS
Some 3rd-party "system cleaner" software for macOS disables a tool which UA Connect needs to install UA software. If you were directed to this article from UA Connect because you had issues downloading UA software, you'll need to manually re-enable the UA Connect tool using this procedure.
1. Disable your 3rd-party "system cleaner" software
2. In macOS Finder, click the Go menu and select Utilities
3. From the Finder window that opens, launch the Terminal app
4. Copy the command below, paste it into Terminal, and press Enter:
sudo launchctl enable system/com.uaudio.bsd.helper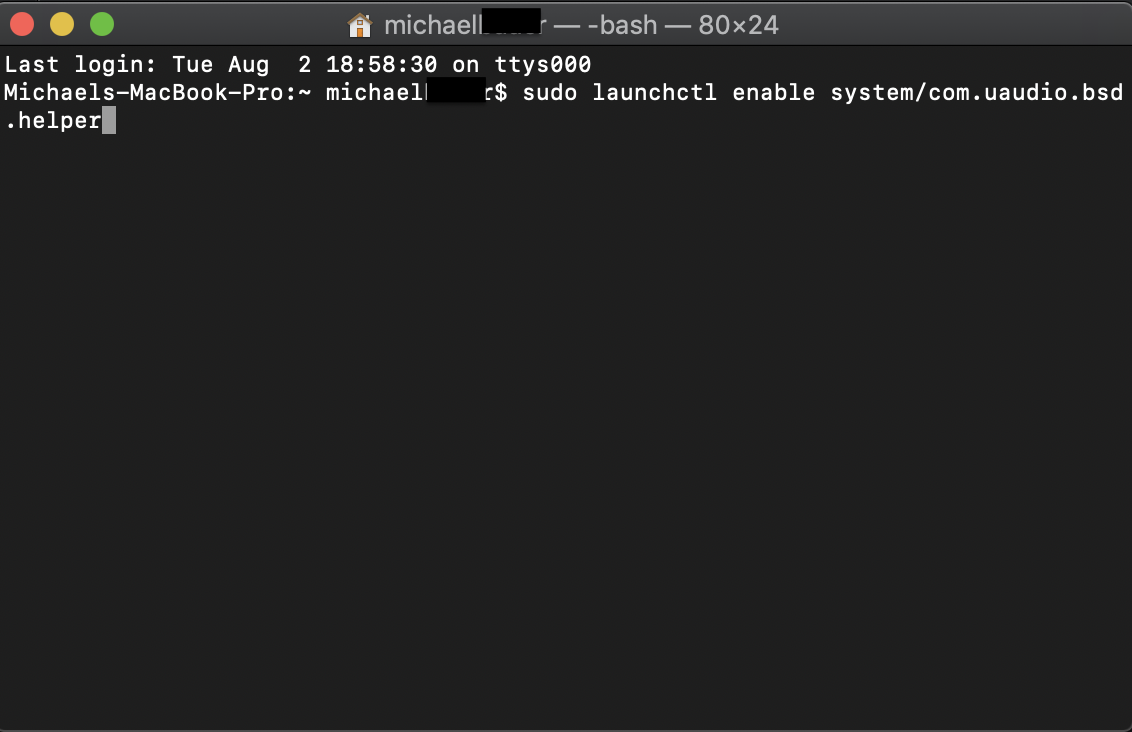 5. Enter your Mac user password when prompted, and press Enter
Note: No text will be displayed when typing your password.
6. Restart your computer
7. Open UA Connect
8. In UA Connect, uninstall the item you couldn't download from its ⋯ options menu
9. In UA Connect, download the item again.
Note: If the 3rd-party software is subsequently re-enabled, you may need to repeat this procedure in the future.


Windows
If the UA Cloud Helper Tool is not running in the background tasks of your computer, you can manually enable it by navigating to the following folder:
C:\Program Files\UA Connect\resources\native\windows\x64
Then, double-click the file named uacloudhelper.exe.
Note: If the Windows Defender Firewall prompts you to Allow Access, make sure to enable the Private networks option, and click the Allow access button as shown below.