Skip to:
Registering Used Hardware
Used Hardware FAQ

About Hardware Registration
UAD hardware must be registered to a UA account in order to use UAD plug-ins and make purchases from the UAD store. Once registered, the hardware can be used with the plug-in licenses assigned to the same system within the account. For details about plug-in licensing, click here.
Hardware registrations can be prepared to be registered to a new user by the original owner. During the transfer process, the original owner has the option to include plug-in licenses from their UA account with the hardware. To learn more about hardware transfers, click here.
If you are new to the UAD platform and have purchased a used UAD device, take a moment to create an account by following the directions in this article. You will need to be logged in to your account to register your hardware.
Registering Used Hardware
1 - Go to https://www.uaudio.com/register
2 - Click on "here" to register a used device.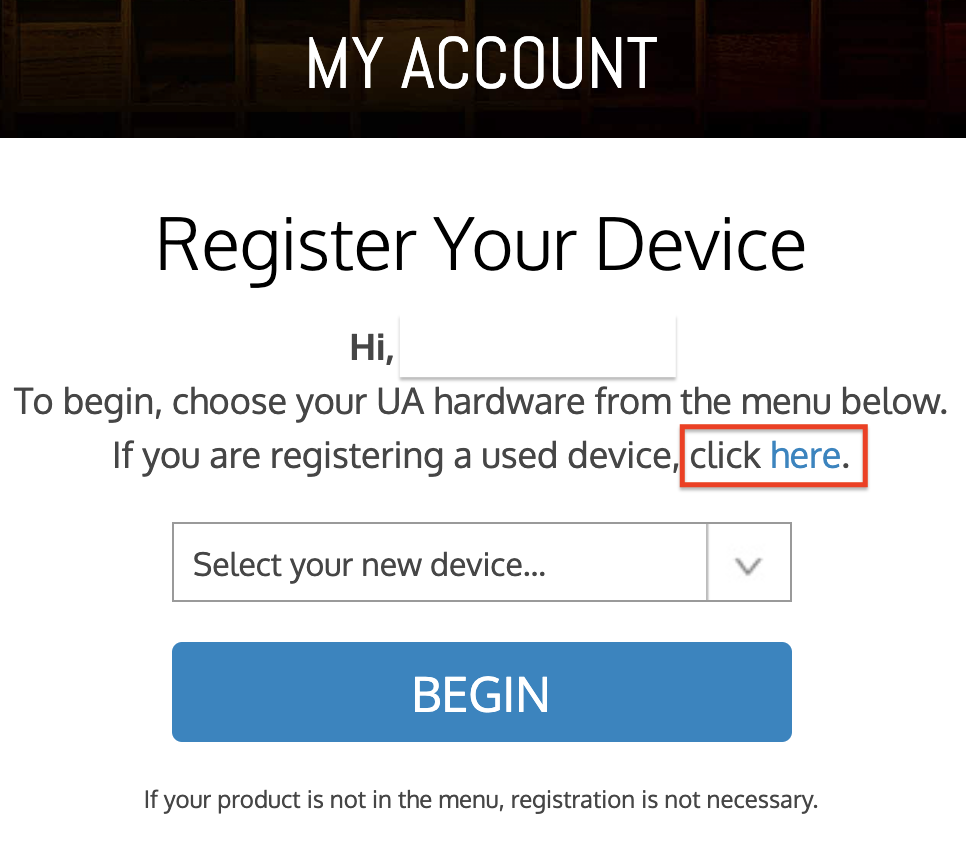 3 - Enter the serial number of your device.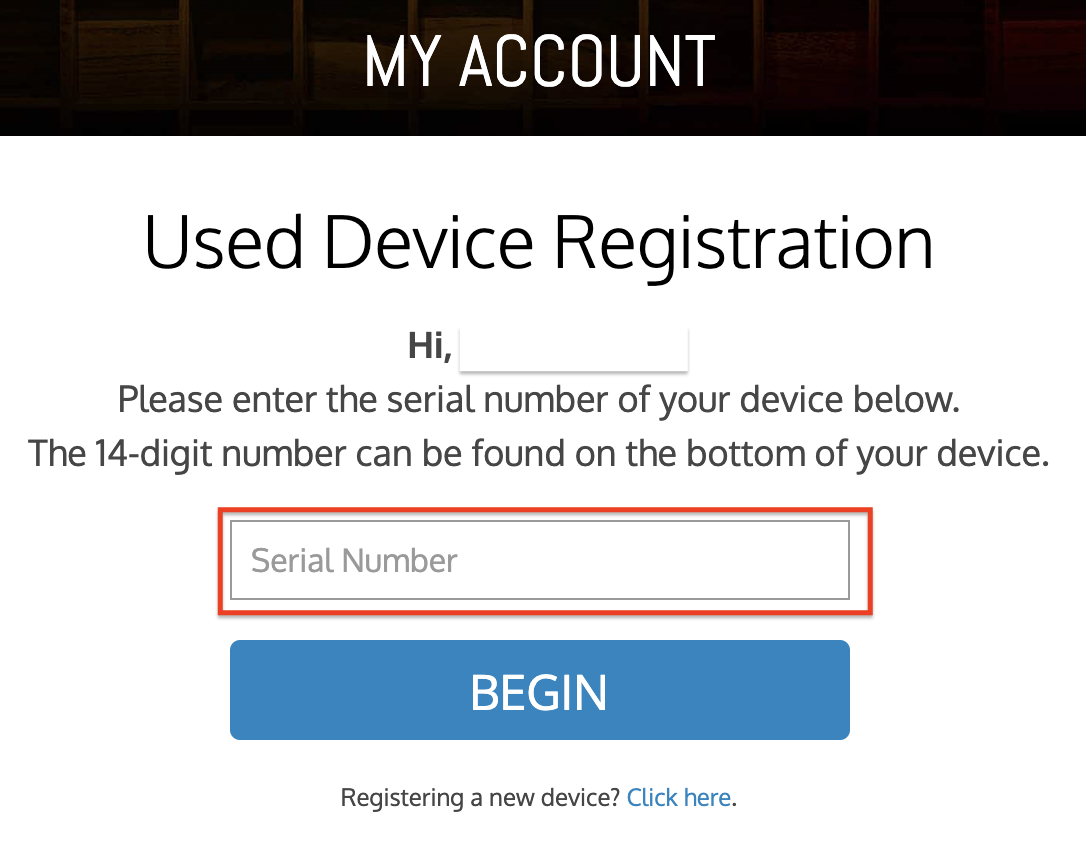 4 - Continue to follow the instructions on-screen to complete software installation and registration.
Used Hardware FAQ
Why should I register my UAD hardware to my UA account?
UAD hardware must be registered to a UA account in order to use UAD plug-ins and make purchases from the UAD store. If you want to purchase and use new UAD plug-ins, or if you want to use plug-ins already in your account with your UAD hardware, you will need to register the hardware to your account.
Does my used hardware come with any UAD plug-ins?
All used UAD devices come with the Analog Classics bundle free of charge. This bundle is a great way for new users to get started with UAD plug-ins right out of the box without the need for an additional purchase.


Do I get the plug-ins included from the previous owner?
The previous owner will have the option to include their purchased plug-ins or not. If the previous owner chooses to include their plug-ins, they will need to select this option when transferring the hardware. If the previous owner did not opt to include plug-ins with the hardware transfer then you will still get the included Analog Classics bundle free of charge.
Why do I need to Authorize Plug-ins?
Your UAD hardware will need to be authorized to run the UAD plug-ins in your plug-in library. You should authorize plug-ins immediately after confirming that your hardware has been transferred into your UA account.
For detailed instructions on how to authorize plug-ins, click here.
Is a warranty included with used hardware?
The UA warranty policy only covers the original owner of the hardware (i.e., the person that purchased it new from an authorized UA retailer) and does not cover any subsequent owners. Any UAD device purchased used is not covered under warranty. Click here for more information on our warranty policy.