Apple released macOS Mojave on September 24th, 2018. UAD software is not yet fully tested or qualified with macOS Mojave.
The latest UAD software (v9.6) is tested and compatible with released versions of 10.10 Yosemite, 10.11 El Capitan, 10.12 Sierra, and 10.13 High Sierra. Pre-release and beta versions of macOS are not supported.
Full testing and qualification of UAD software with macOS Mojave will be available in a future UAD software release. Please watch this page for details as they become available.
UAD Installation With MacOS 10.14 Mojave
Note: UA support will have limited ability to assist customers running macOS Mojave.
If you choose to install UAD software with macOS Mojave — for example, if you purchase a new Mac with Mojave preinstalled — please be aware that Mojave will present new access control dialogs during the UAD installation process.
To install UAD software when running macOS Mojave, always click the "OK" button on new dialogs that are presented by the OS (see screenshots below).


Additionally, you'll need to click the "Allow" button in the Security & Privacy panel within macOS System Preferences, as described in this article.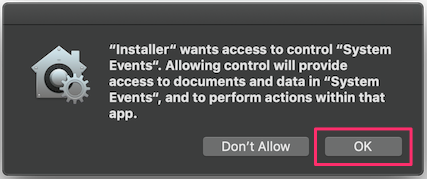 New access control dialog presented during UAD installation — click OK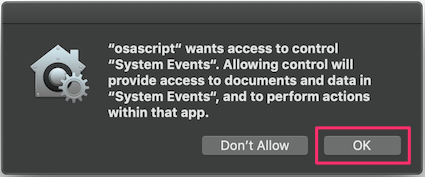 New access control dialog presented after restarting — click OK