With macOS, all audio applications, including LUNA, must be allowed to access audio inputs (including internal and external microphones, and all audio inputs from UA audio interfaces).
To allow Apollo/Arrow audio inputs in LUNA, simply click "OK" when an alert dialog appears asking for access to the microphone.
Note: Apple uses "microphone" in this dialog, but the context includes inputs from any audio device. The text within this dialog may vary depending on the audio application.

macOS audio inputs access dialog — click OK
How to manually allow audio inputs
Follow the steps below to manually allow audio application access to Apollo/Arrow inputs in macOS. These steps may be necessary if OK isn't clicked in the microphone access dialog as described above.
Quit all audio applications.

Open System Preferences > Security & Privacy > Privacy (from Apple Menu at top left corner of display).

In the left column within the Privacy pane, click Microphone.

Click the lock icon (bottom left of window) and authenticate to allow system changes.

In the right column, tick the checkbox next to the app(s) to allow audio input access.
For related information, see this Apple support article.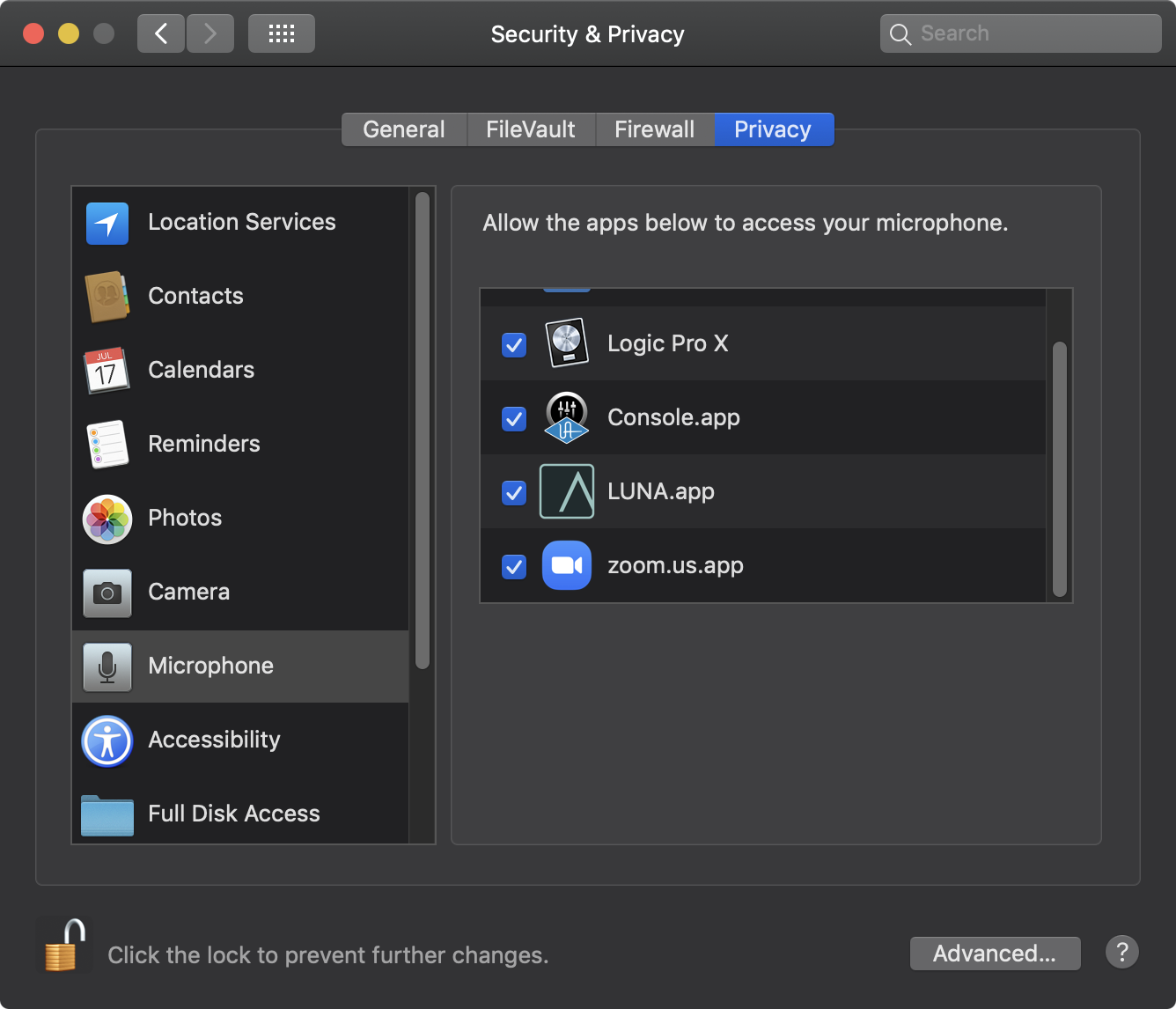 Apollo/Arrow audio inputs allowed and configured correctly