Deleting LUNA Application
1. In the mac OS X Finder, navigate to the Applications folder. Delete LUNA application: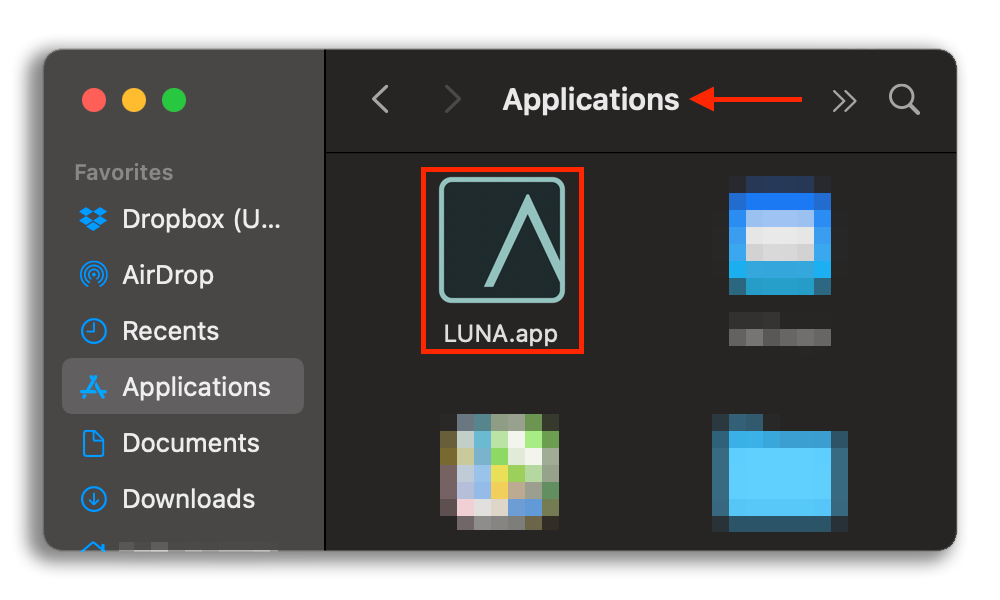 Note: Make sure to manually delete the LUNA preference files as described below.
Deleting LUNA Preferences
LUNA preference files are used to save global LUNA system settings. To make sure these are not corrupted, delete the files below from ~/Library.
1. Open macOS Finder.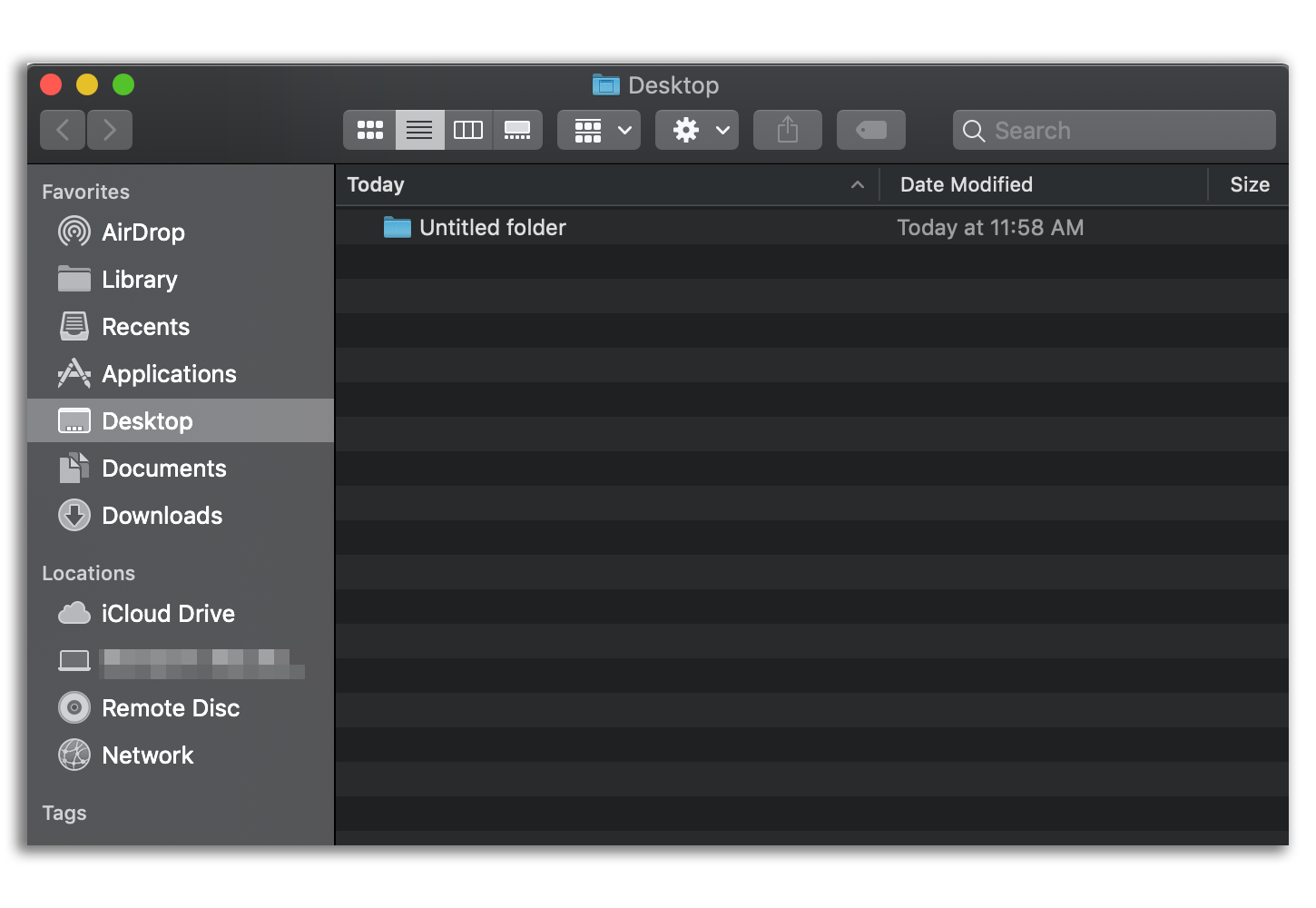 2. Press Shift+Command+G on your computer keyboard.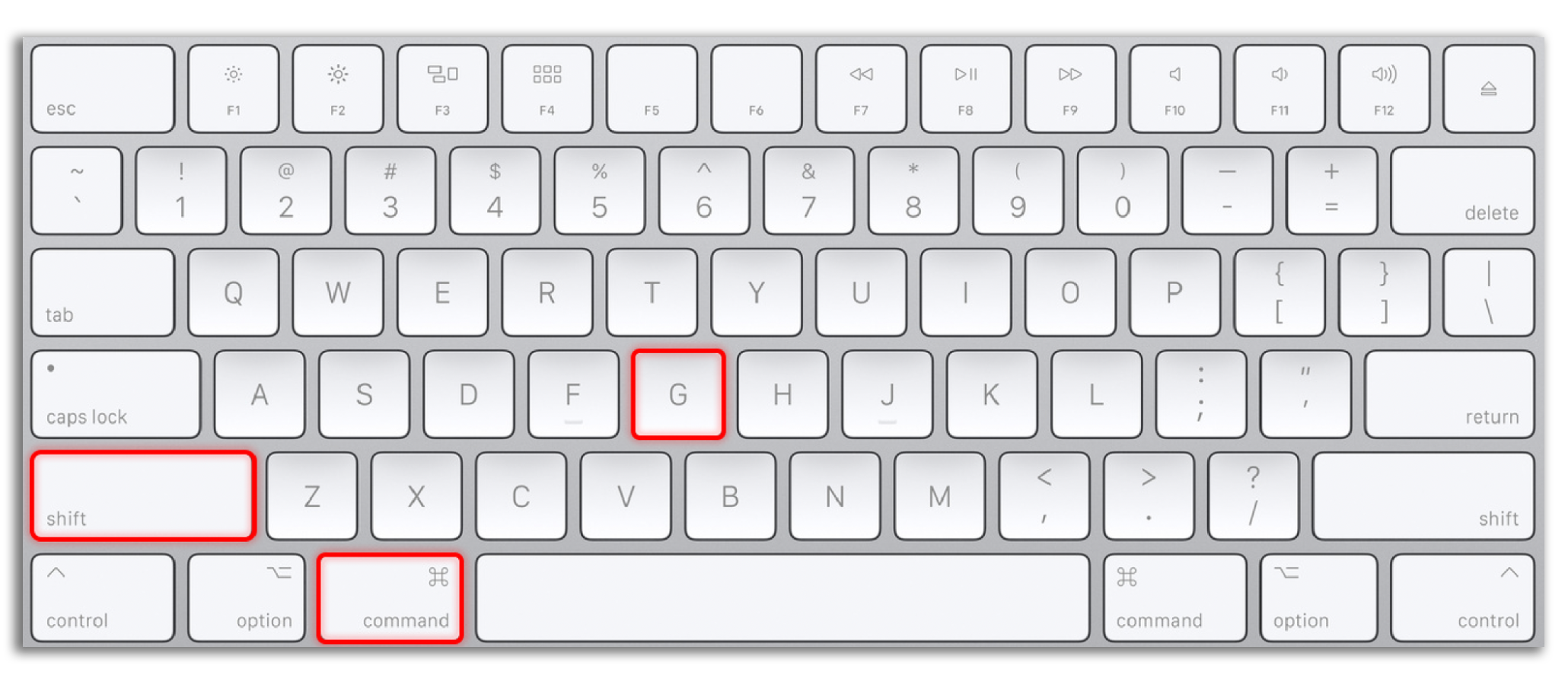 Note: Shift+Command+G is the keyboard shortcut that launches the "Go to the folder" search bar.
3. In the "Go to the folder" search bar, type or copy and paste the following text, then click "Go":
~/Library/Application Support/Universal Audio

4. In the Universal Audio folder, delete the entire "workspace" folder.
NOTE: Deleting the workspace folder will require logging into LUNA again.

5. Press Shift+Command+G on your computer keyboard in mac OS Finder to get back to the "Go to the folder" search bar. Type or copy and paste the following text, then click "Go":
~/Library/Preferences

6. In the Preferences folder, delete the following file (if available):
com.uaudio.luna.plist

7. In the Preferences folder, navigate to the "Universal Audio" folder. In the "Universal Audio" folder, delete the following file:
LUNAprefs.json

8. After the LUNA software has been uninstalled and the preference files have been removed, empty the Trash on your Mac, and reinstall using the latest LUNA software found in the link below:
https://www.uaudio.com/uad/downloads