The SSL MCU control surfaces in this article are tested and supported with LUNA Recording System v1.2 and higher.
For optimum compatibility with LUNA, confirm your control surface is updated with the latest software and firmware from the manufacturer.
Note: This article contains device-specific setup instructions, mapping diagrams, and known issues only. To learn how to operate MCU control surfaces in LUNA, click here.
| | |
| --- | --- |
| SSL UF8 | |
SSL UF8 Setup
The SSL 360 software layer for use with LUNA should be set to the Logic Pro profile. At this time, a LUNA profile is unavailable from SSL. We are working with SSL to improve the feature set that is available with the UF8.
To set the desired Layer to the Logic Pro Profile:
Launch the SSL 360 Application

Click on the UF8 you wish to set up

For the given Layer you wish to use with LUNA, click the Profile drop menu and choose Logic Pro
The SSL UF8 is now set up for use with LUNA. For instructions on how to configure LUNA, click here.
SSL UF8 Mapping Diagrams
The diagrams below show how controls and parameters are mapped to the SSL UF8 control surface in LUNA.
Focus Mode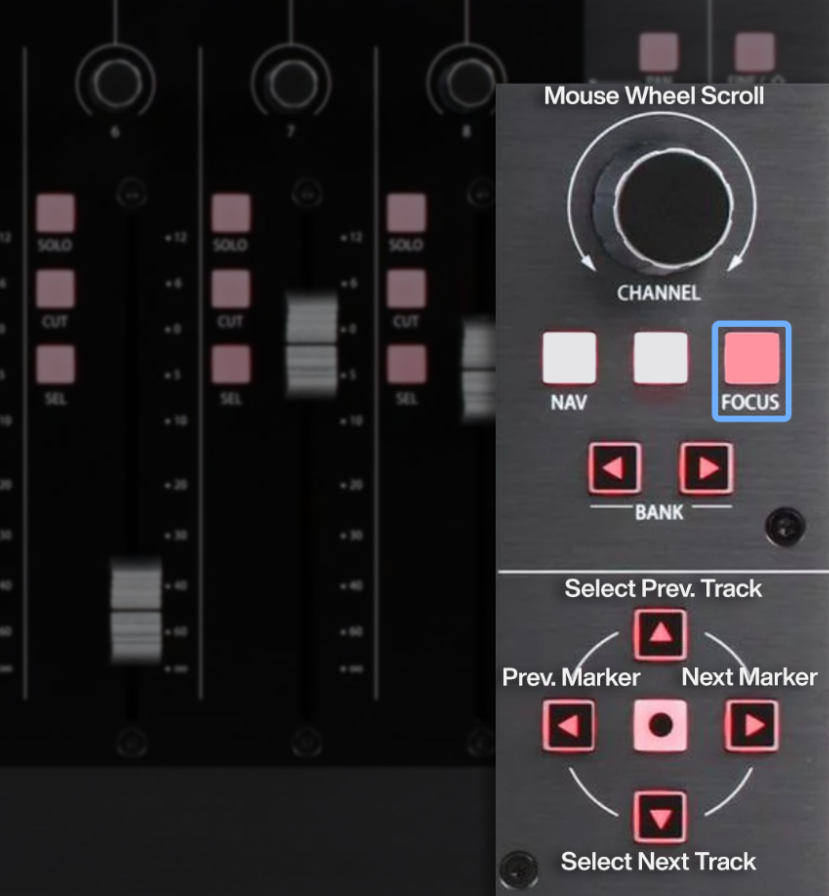 Nav Mode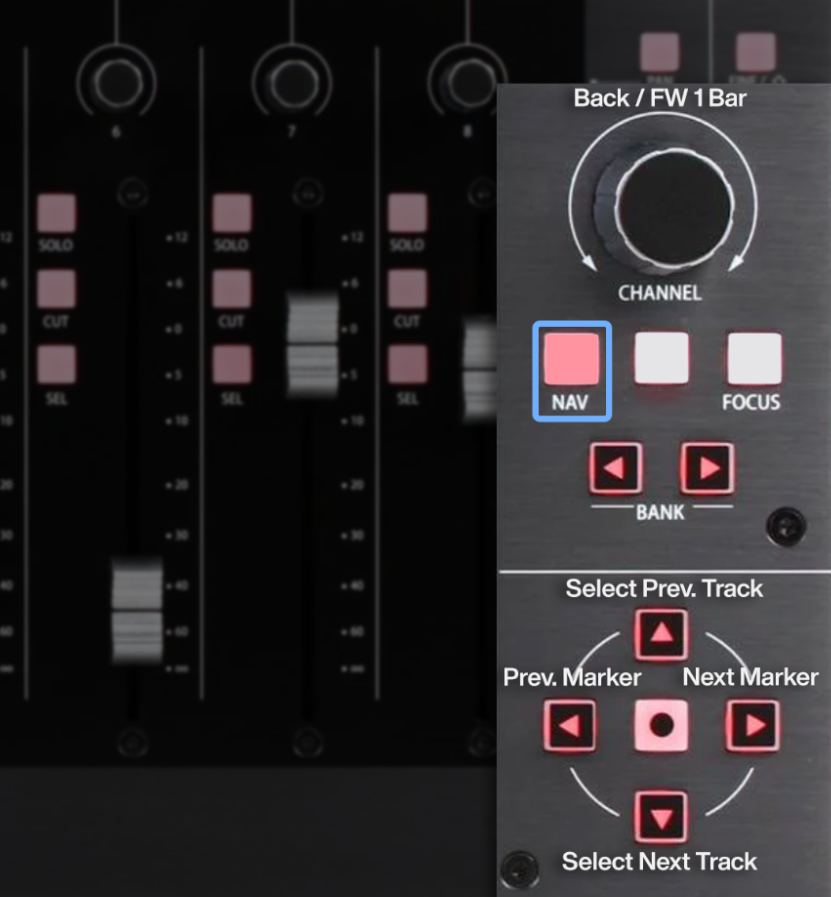 Zoom Mode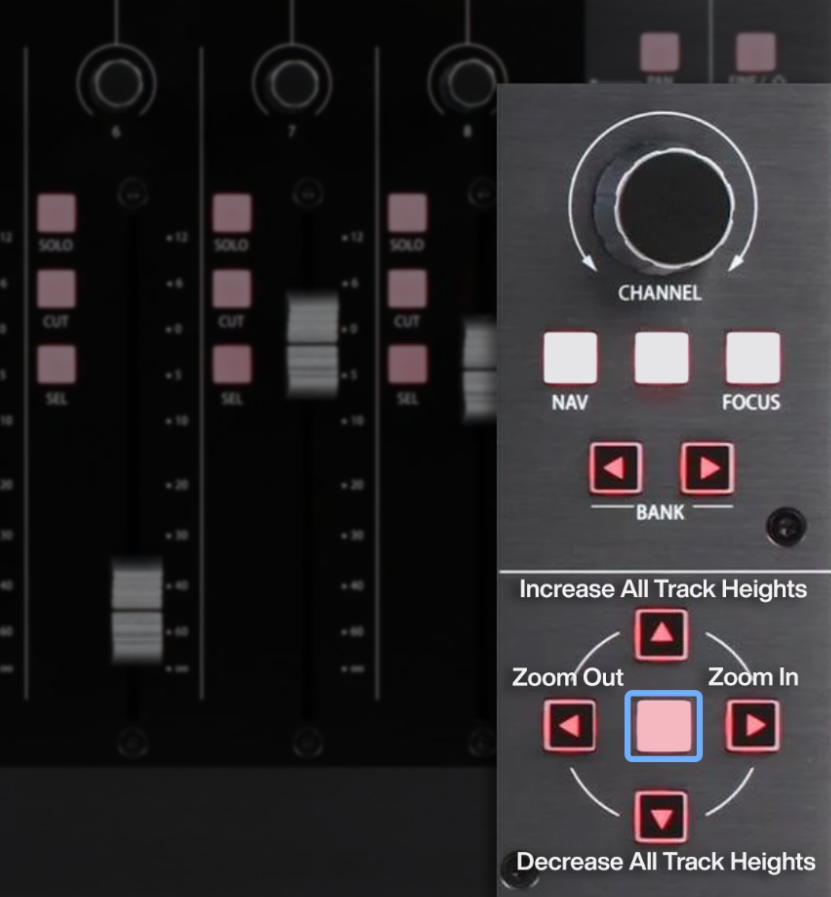 Soft Key 1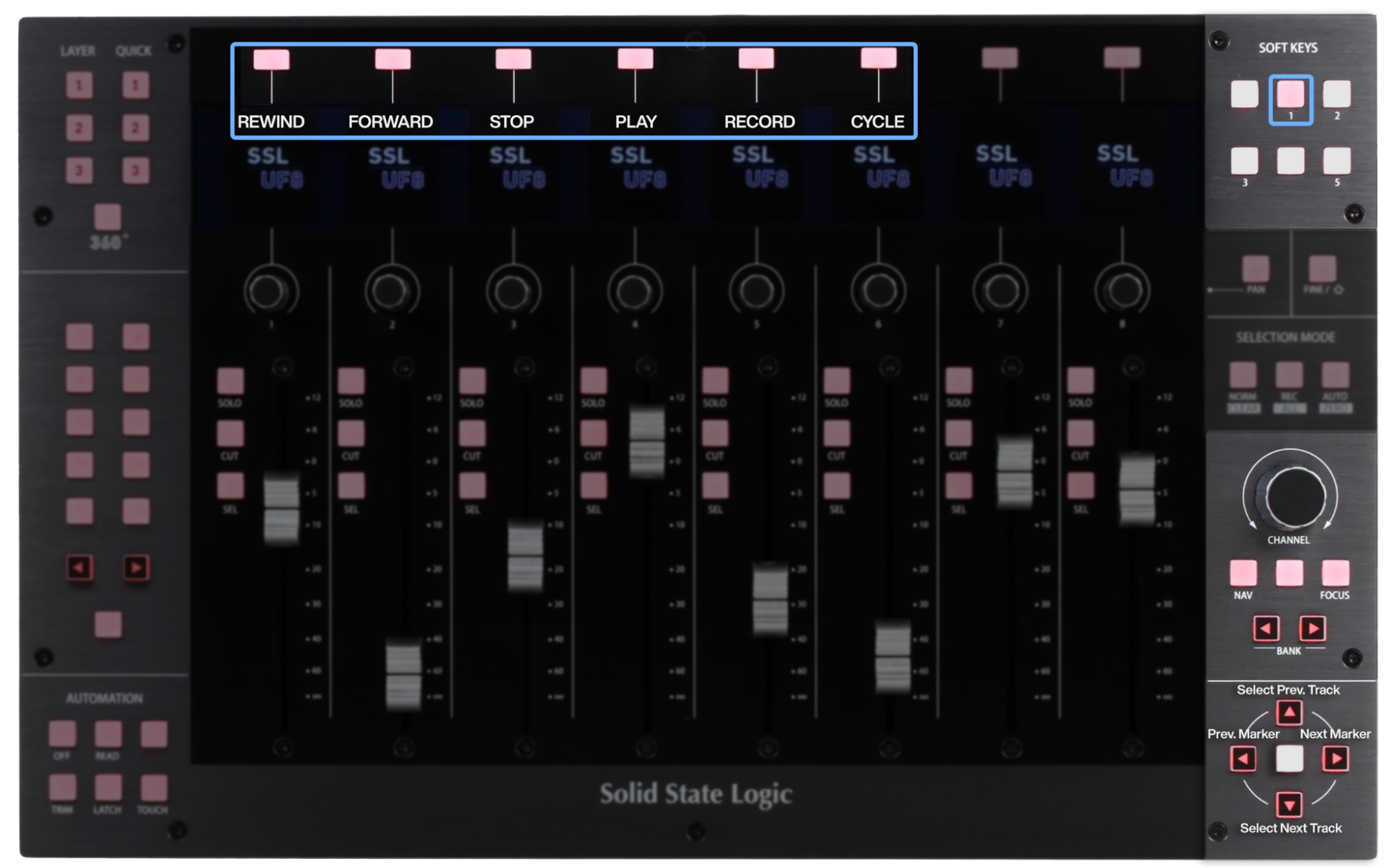 Soft Key 2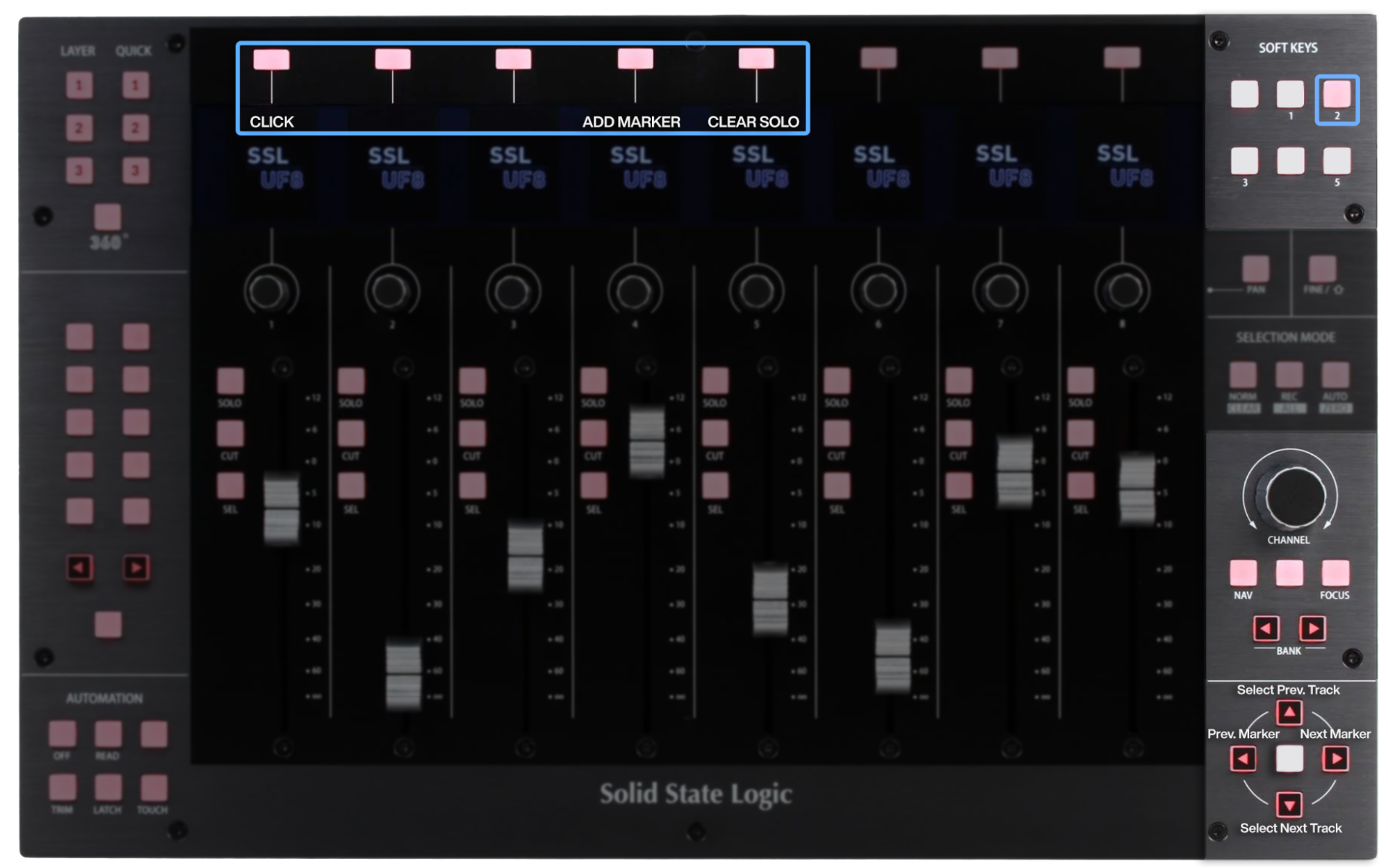 Soft Key 3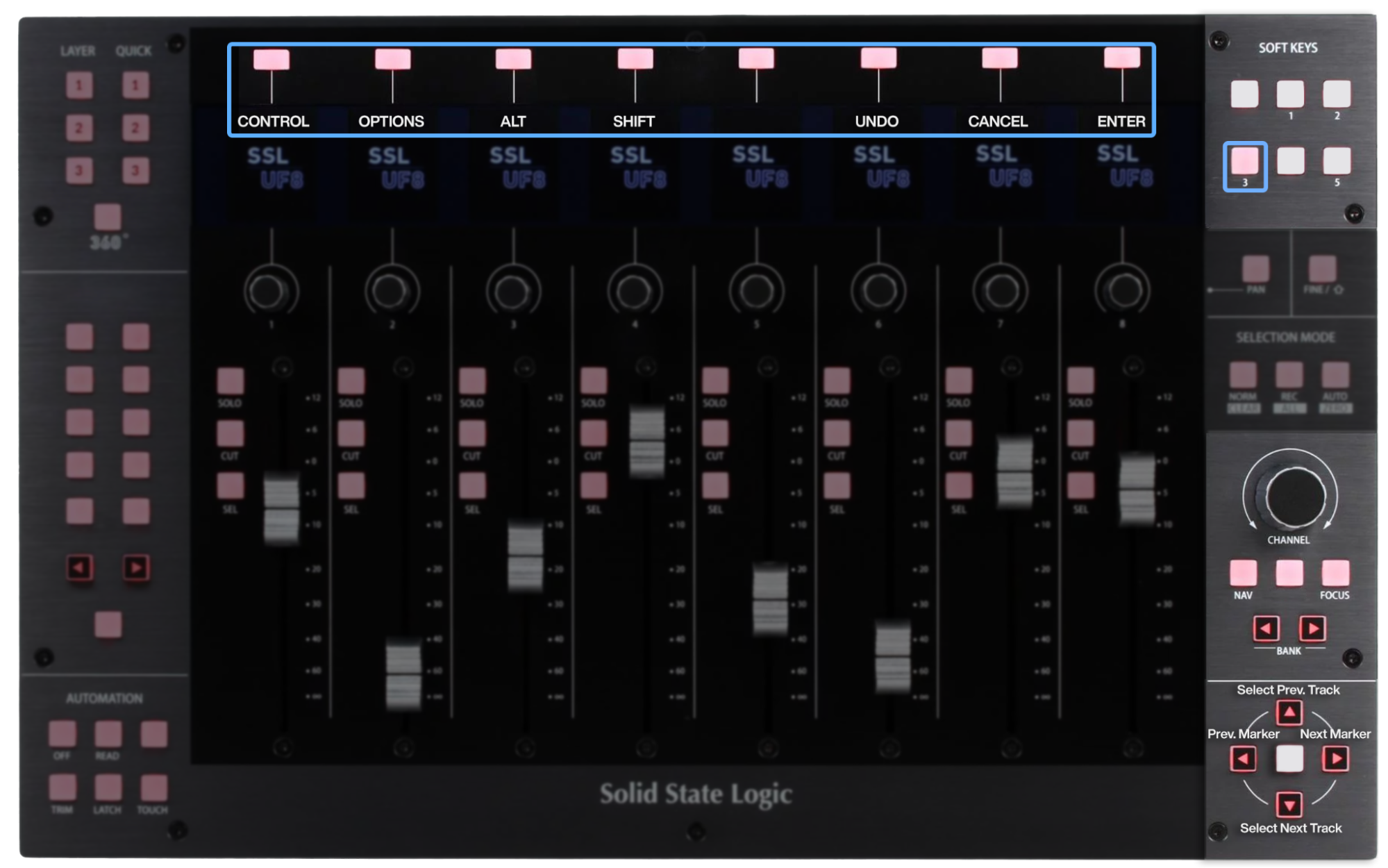 Soft Key 5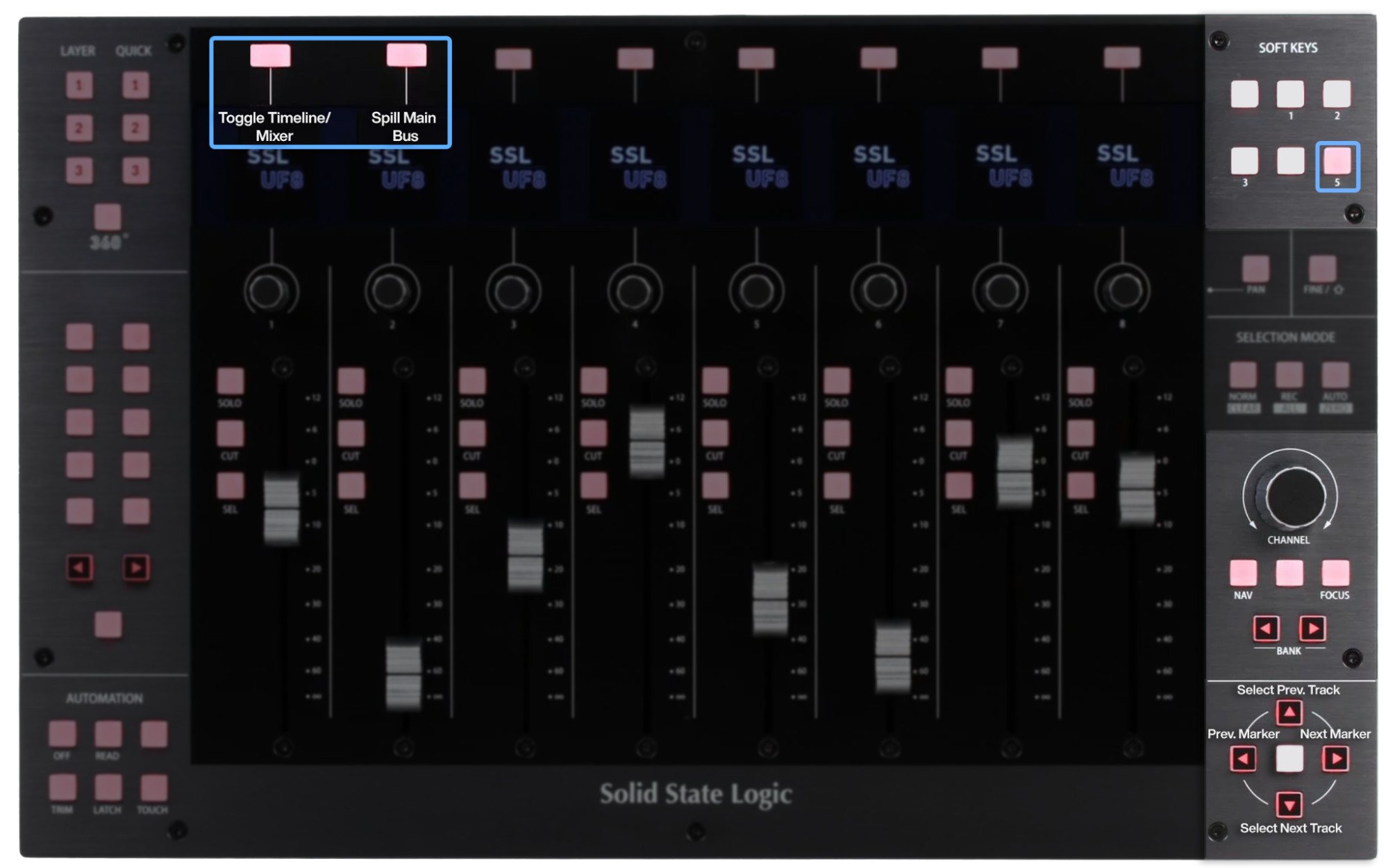 SSL UF8 Known Issues
SSL UF8s used as extender units do not show track names on the scribble strips. SSL and Universal Audio are in communication about this issue.

The Fine/Shift Key on SSL UF8 is assigned to the Command key in the Logic Pro profile that is recommended for use with LUNA until a specific LUNA profile is added to the SSL 360 software. This key should be remapped to Shift in the SSL 360 software to work best with LUNA.

VPOT mode & plug-in controls are not yet implemented in LUNA.