The iCON Pro Audio MCU control surfaces in this article are tested and supported with LUNA Recording System v1.2 and higher.
For optimum compatibility with LUNA, confirm your control surface is updated with the latest software and firmware from the manufacturer.
Note: This article contains device-specific setup instructions, mapping diagrams, and known issues only. To learn how to operate MCU control surfaces in LUNA, click here.
| | |
| --- | --- |
| Icon Pro Audio QCon Pro G2 | |
iCON QCon Pro G2 Setup
The iCON QCon Pro G2 must be set to MCU mode. To enable MCU mode on the Pro G2:
Power OFF the QCon Pro G2

Power ON the QCon Pro G2

In the DAW Select screen on the controller, use the << button in the top right corner to select 1: Mackie Control

Press the DAW Mode button
The Pro G2 is now in MCU mode. For instructions on how to configure LUNA, click here.
QCon Pro G2 Control Surface Mapping Diagrams
The diagrams below show how the iCON Pro Audio QCon Pro G2 controls and parameters are mapped in LUNA.
Default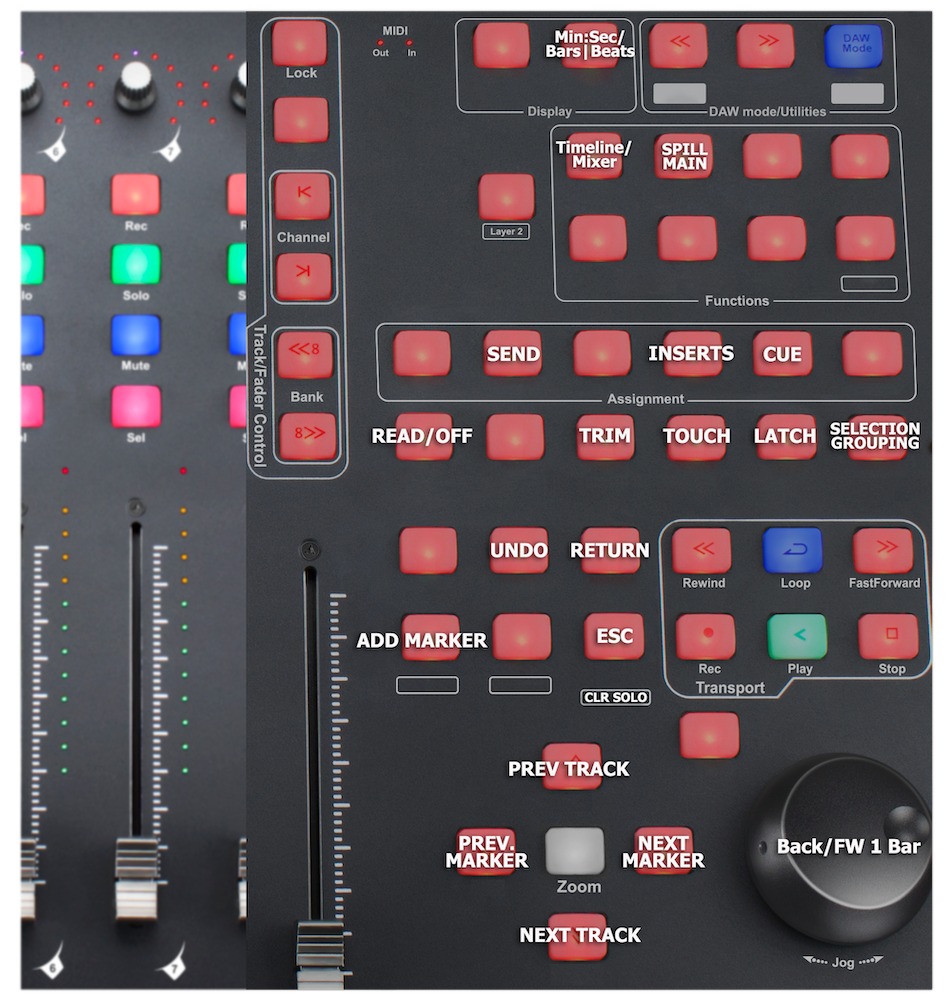 Zoom